RESILIENCE
SOCIO-ECOLOGICAL SYSTEM


Why trust can mean lower resilience
---
Farmers who do other things besides producing food have more faith in their community and future. "Yet the more you trust the system, the harder it is to be resilient," says Jasper de Vries. This makes trust a fascinating indicator for resilience.
, assistant professor of Strategic Communication at WUR, has been fascinated by the concept of trust for over 10 years. So he decided to apply the concept in research on the resilience of agricultural production systems. What is the role of trust here? He looked at farmers in the Dutch province of Drenthe who manage nature, combining food production with sowing field edges with wild flowers for butterflies or leaving some rye on their land for the birds in winter.
Forms of trust
De Vries studied two forms of trust: interpersonal trust and trust in the system (such as the government). He and his colleagues interviewed farmers as well as government bodies from local authorities to the European level. By analysing those interviews, he obtained a clear picture of the role played by trust when things happen that put resilience under pressure, such as new policy or a crisis.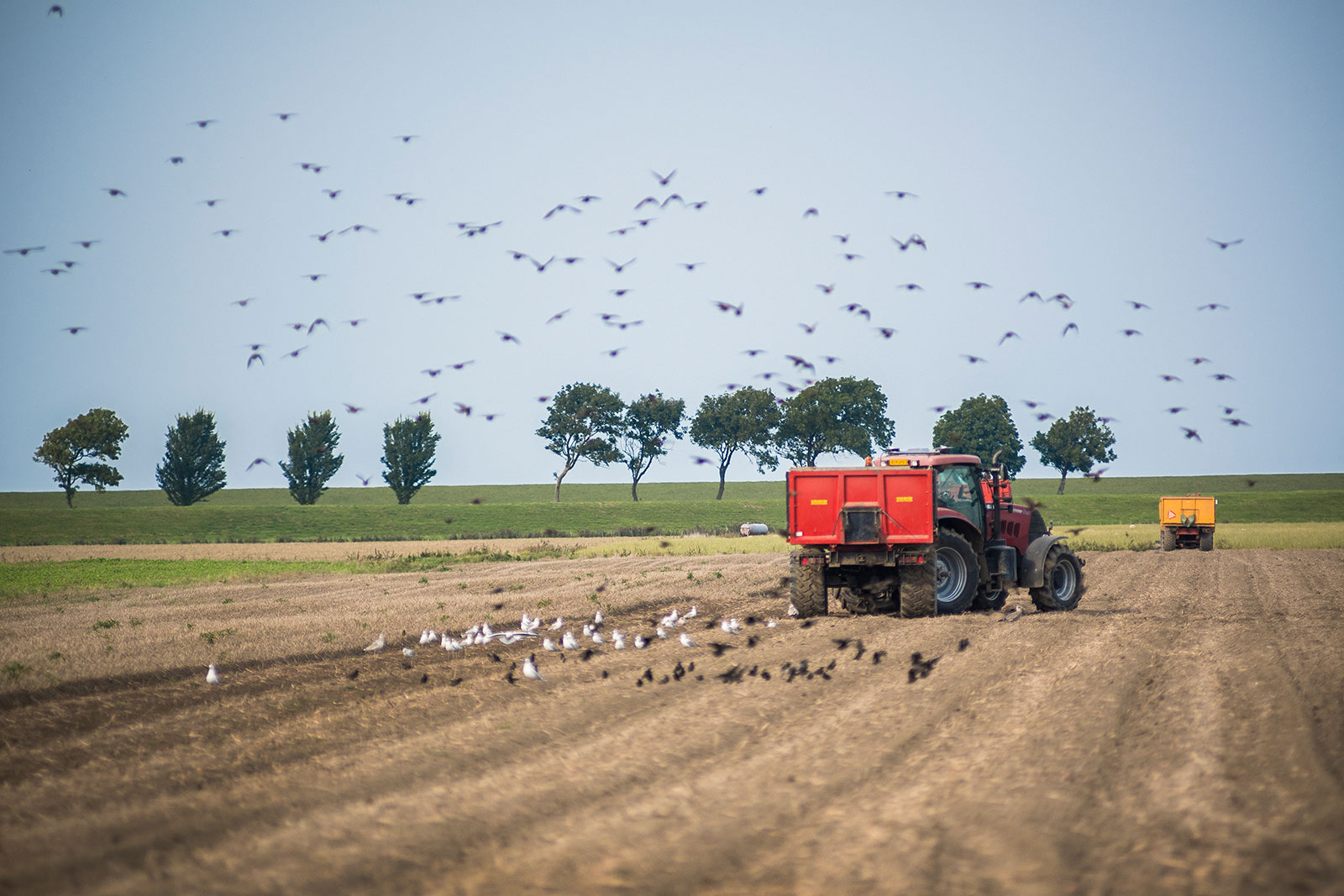 The potato harvest is in full swing here in the wide open polders by the sea dyke between Westernieland and Den Andel. PHOTO Hollandse Hoogte
Although the research is still going on, De Vries feels he can already conclude that how resilient the farmers feel is a reflection of the linking of production and nature management with other systems. "One farmer told us that people are more positive about him because he does agricultural nature management. Schools made trips to his farm and visitors wanted to know what he was doing. That improved his social status and boosted his licence to produce. What is more, it generated alternative sources of income. All this increased the farmer's capacity to cope with changes in the agricultural system. And thanks to villagers' growing trust in him, he has more faith in his own future."
'Studies have shown that giving local residents a say in decisions generates more trust in the decision-making process'
So De Vries argues that evaluating a system requires a broader approach than just analysing the hard data such as a farmer's exact yields. This can be enough reason for the government to go on financing agricultural nature management, even if the purely ecological benefits, such as more sustainable food production and improvements to nature, are sometimes limited. "Agricultural nature management may have a small impact on nature, but it has a big impact on society."
Farmers who manage nature not only produce food, but also sow field edges with flowers for butterflies. PHOTO Hollandse Hoogte
But it works exactly the other way around for trust in the system, such as the government or banks, concludes De Vries. "The more faith you have in the system, the harder it is to be resilient. That's because you stop thinking of alternative ways of doing things, like transferring money for instance. But what if that is needed?"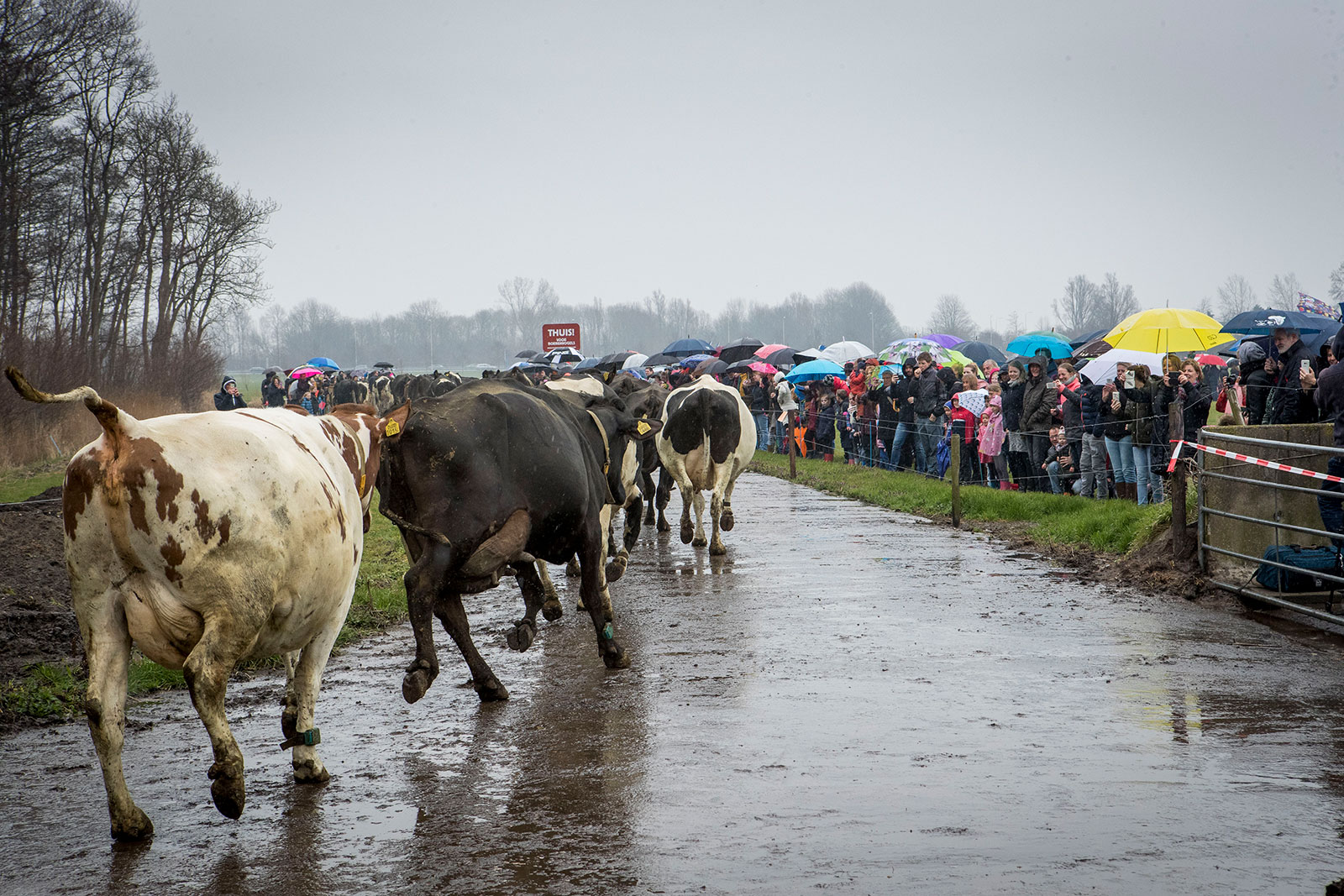 The start of the grazing season in 2018: cows at Ter Coulster farm in Heiloo run into the meadow, watched by a crowd of local people. PHOTO Hollandse Hoogte
Not that De Vries proposes putting less faith in institutions. "Otherwise you have to do everything through personal connections, which is what you see happening in countries with high levels of corruption. Imagine if you produced milk and you had to negotiate your mutual trust relationship with someone from Campina time and again. It would be very time-consuming."
'Agricultural nature management may have a small impact on nature, but it has a big impact on society'
De Vries is working on an agent-based model, a computer programme that reflects the trust between all the players and the system. "This kind of model gives people a lot of insight. If you click on 'more collectivity', for instance, you see what effect that has on trust and group relations."
Trust in government
Follow-up research is in the pipeline, with the idea of zooming in on the relation between these two forms of trust. "Trust in the government is under pressure. So they are experimenting with new forms of democracy and making decisions at a more local level. There are studies that have shown that giving local residents a say in things generates more trust in the decision-making process. But the question is whether this result affects the government too, or only the participants. At one meeting, a farmer told a provincial representative, 'I trust you, but not the province.' That intrigues me so much that I'd like to do more research on it."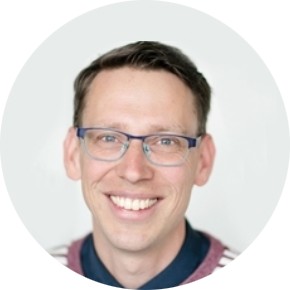 Name
Position
Assistant professor Strategic Communication at Wageningen University & Research
Resilience research
The role of trust in the resilience of the agricultural production system
Team
Jasper de Vries works on this research with a team of scientists from Wageningen University & Research, the Open University of the Netherlands and Humboldt University in Berlin